The Helping Hand You Need After A Work Injury
Laura Jenkins is a superhero… Ms. Jenkins should be your first and only call if you're looking for a workman's compensation attorney!
Compassionate Workers' Compensation Attorney with Over Two Decades of Experience Fighting for Raleigh Accident Victims
The law firm of Laura S. Jenkins, PC serves North Carolina residents who have experienced accidents of any kind. Many of our clients have suffered a car, motorcycle, or truck accident and need to seek compensation to recover the losses due to the accident.
If you've experienced a slip and fall, turn to our firm to provide guidance from an extensive knowledge of personal injury and premise liability law. Even the most minor accident can end in high medical costs and lost wages due to time spent away from work. If you suffered a bad accident due to someone else's negligence, you don't deserve the burden of these costs.
If You Were Hurt On the Job,
What Questions, Might You Have?
How is Our Firm Different?
Laura S. Jenkins, PC is a different kind of law practice. Laura S. Jenkins, PC has a demonstrated history of client case success, simply because our firm cares about our clients and provides individualized attention to every client we serve. Our firm has extensive experience in personal injury law and workers' compensation proceedings and is committed to providing compassionate legal care to those who have been injured.
Laura S. Jenkins, PC has a wealth of knowledge in civil litigation practice areas and is a skilled negotiator. She conducted District and Superior trials and has appeared before the Court of Appeals and the Supreme Court. Being a strong civil litigator is the essence of being a good personal injury and workers' compensation attorney, and it's the key to winning cases for clients in need. Laura S. Jenkins, P.C. is prepared to explain to your insurance companies exactly what will happen if they refuse to offer a fair settlement value for your case. In the event your case does not settle, we are willing and able to try your case in the appropriate forum.
Start Your Free
Case Evaluation Today!
Why Do North Carolina Accident Victims Trust Laura S. Jenkins to Fight Their Case in Court?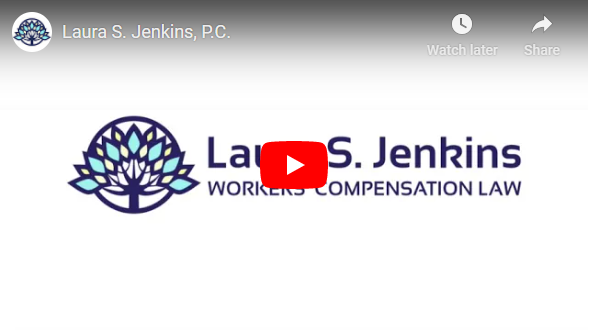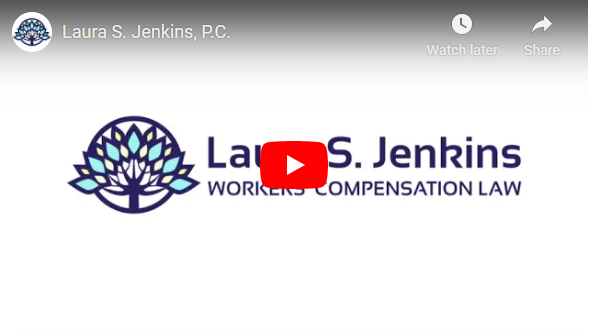 If you have suffered a workplace accident, a car accident, or any other type of personal injury accident, you deserve to seek compensation for what you have experienced. The law office of Laura S. Jenkins, PC is committed to fighting for you in court and will strive to compensate you for your medical bills. If you have visited the emergency room, sought medical care, or even needed routine checkups to follow up after your injuries, you shouldn't have to be burdened with these high costs.
In addition to financial coverage for your medical bills, you deserve to be compensated for your lost wages. When you suffer an injury, it's essential that you take time off of work to nurse your injuries and recuperate. If you return to work too quickly, you run the risk of injuring yourself even further. That's why Laura S. Jenkins, PC is committed to earning you lost wage compensation so you can focus on your healing and peace of mind.
When you suffer losses after a bad accident you will unjustly experience pain and suffering. Especially in the event of an extremely catastrophic accident, nursing your mental health is just as important as healing your injured body. For cases in which it is applicable, Laura S. Jenkins, PC will fight to earn you compensation for your pain and suffering. Laura is a compassionate litigator with extensive experience Fighting for accident victims before a judge.
How Can Laura Jenkin's Experience Benefit You and Your Case?
Laura S. Jenkins, P.C. is committed to helping North Carolina residents who've experienced workplace accidents and is proud to operate a firm with a demonstrated history of client success.
Starting in 2003, Ms. Jenkins worked as an associate attorney for the law office of James Scott Farrin in the areas of worker's compensation and civil litigation of serious injury cases. Her decades of experience set her apart from other Raleigh personal injury attorneys, as she provides litigation and negotiation experience that's unparalleled in the area.
Since October 2004, Laura has re-established her own practice, with the goal of serving the community with the expertise that she has generated over her career. Laura S. Jenkins, PC is a small but expanding business, we have a new associate attorney, and we now also provide services in Spanish to our Spanish speaking population.
Work with a Trusted Attorney Who'll Tirelessly Work For You
At the law firm of Laura S. Jenkins, PC, you can rest assured knowing your case is in good hands. As a strong negotiator with a breadth of knowledge spanning many different practice areas of law, Laura S. Jenkins, PC has the tenacity to demonstrate the liability of the opposing party in court. She will ensure you feel confident and optimistic throughout the entirety of the legal proceedings. You'll never have to feel like you're fighting alone.
The law office of Laura S. Jenkins, PC is located conveniently in the heart of Raleigh just 8 minutes from the City of Raleigh Museum and 10 minutes from the North Carolina Museum of Art. We are easily accessible and just 12 miles from Raleigh-Durham airport (RDU). We're proud to serve residents all over the state of North Carolina and honored that you would consider us to represent you and your family.